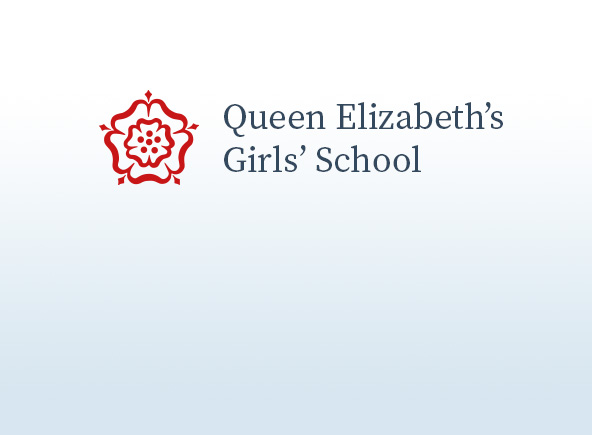 Open Evening: Thursday 14th September 2017, 6pm - 8.30pm
Published 23/05/17
We are very much looking forward to hosting our annual school open evening on Thursday 14th September 2017. The event takes place between 6pm and 8.30pm, with final admission to the school being 8pm.
This is an excellent opportunity to receive a guided tour of our school and facilities, to discuss life at Queen Elizabeth's Girls' School with our students and to meet with our teaching staff as they showcase learning within their departments. There will be three main presentations in the school hall (at 6.45pm, 7.30pm and 8.15pm) which will be led by the Headteacher with input from the Head Girl and various students . Tickets for the presentations are available on a first come first served basis upon arrival. Families are advised that parking is not available on site and that we expect the area close to the school to become congested and so walking or using public transport is advisable if possible.
After the open evening, day time tours of the school are available, please contact the school office to make arrangements from Friday 15th September 2017 onwards.
Thank you for your interest in our school, we look forward to welcoming you to Queen Elizabeth's Girls' School.
Details of our current examination results can be downloaded below.
Read More