A Level 2016
We are delighted with the impact of raising standards focus in the Sixth form.
Headlines
At A level in Year 13 the average grade per entry has increased to B (compared to C in 2014 and 2015)
A large number of girls are going to Russell Group Universities and the majority to their first choice university
Once again, outstanding results in the Level 3 Extended Project Qualification with the majority achieving A* and others A grades
Strongest A level results in the last 5 Years
53% A level grades A*-B
81% A level grades A*-C
99% A level grades A*-E
A number of students completed their A Level courses achieving all A* grades and several others A* and A grades.
ALPS A level Value Added Score (Provider A level Quality Indicator grade) has increased from 7 (less than satisfactory) in 2015 to 3 (Excellent) in 2016.
ALPS Value Added Score = 3 (Excellent)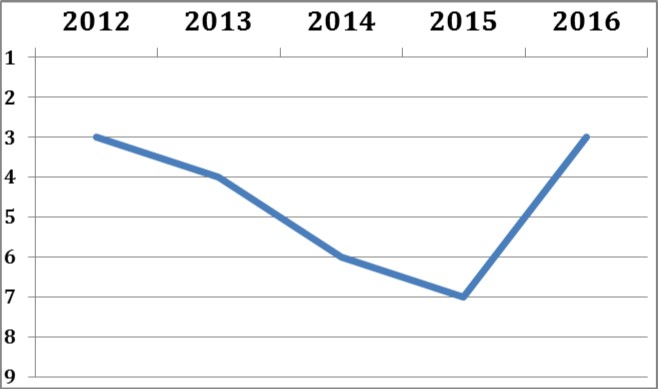 Violet Walker, Headteacher​
For detailed subject results and the Year 13 destinations please download the documents below.