Road Safety Awareness Week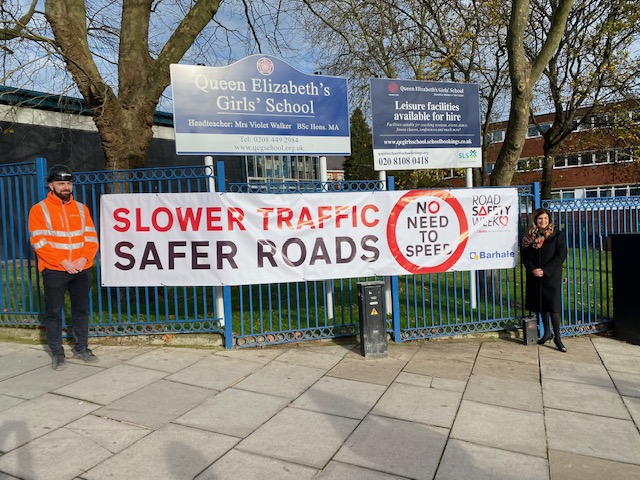 Barhale Ltd have been working on site for a number of weeks installing a new water mains pipe to serve the Cockfosters area. We were delighted to work with Barhale on a road safety campaign for the High Barnet area and we have also discussed further collaborative projects whereby students can learn about construction and conservation. Our Headteacher, Mrs Walker, met with representatives from Barhale to discuss the importance of the campaign and to unveil the banner that is now on display at the front of our school.
Writing for the Barnet Society, who are creating a related article, Mrs Walker discusses the unique challenges that we face in our busy High Street location. Naturally, this is a topic that we cover both through the curriculum but also through our pastoral programmes. It is good to now be raising wider awareness as part of our collaboration with Barhale during Road Safety Week.