Year 8 Visit Boulogne-sur-Mer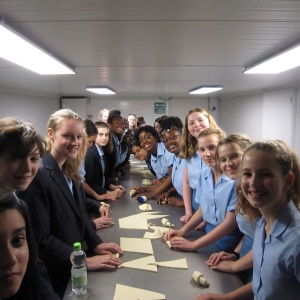 "On Wednesday 18th July, we travelled by coach and ferry to Boulogne-sur-Mer on a school trip which was organised by Mme Brett.
Shortly after arriving, we started the day with a visit to a bakery in the countryside where we learned how to make croissants and traditional bread. We were taught by a couple who spoke French to us the entire time (especially the husband!) and so we were able to practice introducing ourselves in French. At the end of the workshop, we were given croissants and pain au chocolat to enjoy outside in the sunshine.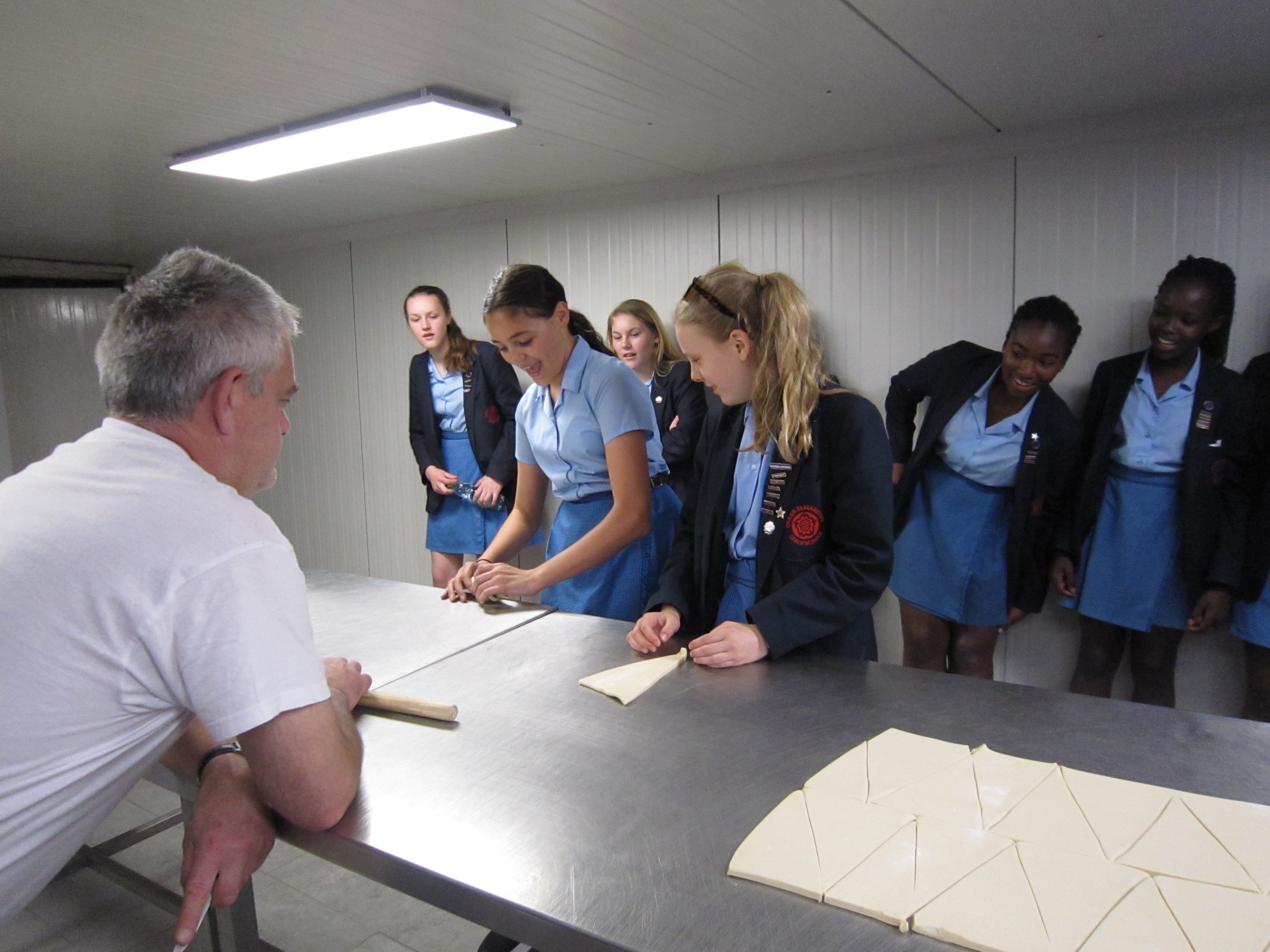 Next, we went to the Old Town which was full of cafes with people sitting outside and small shops, some selling souvenirs eg berets, key chains, bracelets. The Old Town was very pretty and we were able to see the sights and eat our lunch outside before heading to the beach. The beach was sandy and a few of us went into the water as it was a lovely hot day, then most of us ate ice cream! Finally, we went to a shopping centre on the way home for some last minute shopping before arriving back at school at 11:15pm.
It was the best school trip that I have ever attended. I would definitely go again!"
- Jessica 8ASZ