English
The English Department at Queen Elizabeth's Girls' School consists of ten teachers, seven full time and three part time. We are based in the English Office (next to Room 108) and have a suite of five classrooms, one of which is equipped with 14 computers. All classrooms have interactive whiteboards. Teachers generally teach across the key stages.
English is taught in Key Stages 3, 4 and 5 and classes are organised into mixed ability groups throughout. As a department, we are fully committed to inclusive, mixed ability teaching. In Years 7–9, students are taught in their form groups. In Year 10 and 11, all students are taught an integrated course leading to GCSEs in both English and English Literature. It is our policy to enter all students unless exceptional circumstances apply. At AS / A2 Level, we offer courses in English Literature and English Language/Literature.
Achievement in English at all key stages remains high and we are constantly looking for ways to raise this achievement. We have high expectations of all our students, both in terms of work and behaviour and strive to get the best out of each individual.
English Department Staff
Joint Heads of Department: Mrs Madigan and Ms Kenney-Dwyer
Second in Department: Miss Richards
Key Stage Co-ordinator: Mrs Epstein
English teachers: Mrs Bunce, Mr Contor, Mrs Grewal-Barrett, Mrs Knott, Miss Lawson, Mrs Makkar, Miss Richards.
Key Stage 3
The units of work in Year 7 are:
Autobiography and cultural diversity
Spoken Language
Media: Advertising
Study of a novel
Shakespeare (A Midsummer Night's Dream)
Non-fiction: Food
History of English Language / Literature (with Chaucer and author study)
The units of work in Year 8 are:
Adventure and Discovery
Study of a Novel
Shakespeare (The Tempest)
Poetry: Ballads
Media: Film
Short Story Unit
The units of work in Year 9 are:
Poetry from other cultures
Charles Dickens' 'A Christmas Carol'
Short Stories (Literary Heritage)
Shakespeare: Much Ado About Nothing OR Macbeth
Novel: 'Anita and Me' (Meera Syal)
Non Fiction: Women
Assessment
In KS3, students are continually assessed by their teacher in Reading, Writing and Speaking & Listening. Key assessment tasks will be set with specific assessment foci. Students are made aware of the assessment foci and targets which are set will be by guided by this.
There will be four 30 minute homework tasks each fortnight as follows:
A literacy skills task using the workbook provided
Reading and completing reading record
Learning a list of spellings
A task related to the work done in English lessons
Literacy focus
Each fortnight there will be a literacy focus. This will be highlighted in the newsletter and can be accessed via the website and on Fronter. The literacy focus will be taught discreetly in English and integrated into the teaching. There will also be a fortnightly spelling list with spelling test.
To support your daughter's learning it is recommended that you:
Monitor her reading. All students should have an on-going reading book and should read regularly. Students should be free to select their own books and be encouraged to read for pleasure.
Take her to the theatre if possible. This can be a local, amateur production.
Encourage planning and drafting of written work that she does at home.
---
Key Stage 3 Reading Guidance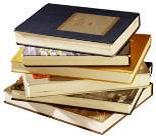 While in Years 7, 8 and 9, you should try to read a wide variety of types of books. Don't just stick to one author, or one genre. Experiment with something new. That is one reason why this list is arranged in genre-based sections. As well as reading books, don't forget that newspapers and good magazines are also excellent reading material and will get you used to a range of reading experiences that will set you up well for GCSE and beyond, as well as broadening your knowledge and understanding of the world in which you live.
The following websites are recommended and feature news and views about all types of books written for young people. So, as well as using this reading list, why not check the websites out too and see what other people are recommending? They will also give information about brand new books.
http://www.readingmatters.co.uk/
http://www.booktrustchildrensbooks.org.uk/Teenage-Books
http://www.lovereading4kids.co.uk/
Key Stage 4
Year 11
The study of the English Language through a range of literary and non literary texts. This is taught with English Literature as an integrated course leading to two separate GCSE qualifications.
Examination Board
English Language and English Literature AQA
English Language consists of two units:
Unit 1: Understanding and producing non-fiction texts
Unit 3: Understanding spoken and written texts and writing creatively
Assessment
Unit 1: Examination worth 60% (2 hours 15 mins)
Unit 3: Controlled assessments worth 40% (students will complete three different pieces of writing under controlled conditions):
Creative Writing
Response to a text (normally a Shakespeare play)
Spoken Language Study
English Literature consists of three units:
Poetry controlled assessment
Examination 1: Of Mice and Men & The Woman in Black
Examination 2: Thomas Hardy short stories and Shakespeare
Assessment
Unit 1 Examination: Modern prose or drama 40%
Unit 2 Examination: Shakespeare and Literary Heritage 35%
Unit 3 Controlled assessment: Poetry 25%
To support your daughter's learning within the subject it is recommended that you:
Take your daughter on theatre trips
Encourage your daughter to read non-fiction and fiction work
Help with the preparation for controlled assessments and revision for exams
Make use of relevant study guides and websites
Year 10
The English Language GCSE is studied using a range of literary and non-literary texts. This is taught with English Literature GCSE as an integrated course leading to two separate, equally valued GCSE qualifications.
All texts in the examination will be unseen.
ENGLISH LANGUAGE
Paper 1 - Explorations in Creative Reading and Writing
Section A - Reading
One literature fiction text
Section B - Writing
Descriptive or narrative writing written exam: 1 hour 45 minutes
80 marks
50% of GCSE
Paper 2 - Writers' Viewpoints and Perspectives
Section A - Reading
One non-fiction text and one literary non-fiction text
Section B - Writing
Writing to present a viewpoint written exam: 1 hour 45 minutes
80 marks
50% of GCSE
ENGLISH LITERATURE
Paper 1 - Shakespeare and the 19th-century novel
Texts - A Shakespeare play (Romeo and Juliet) and A 19th Century novel (A Christmas Carol or The Sign of Four)
How it's assessed
Written exam: 1 hour 45 minutes
64 marks
40% of GCSE
Paper 2 - Modern texts and poetry
Texts - An Inspector Calls (Priestley) or Animal Farm (Orwell)
How it's assessed
Written exam: 2 hour 15 minutes
96 marks
60% of GCSE
---
---
Extra Curricular
The department organises a number of trips and visits throughout each Kay Stage to complement the curriculum. Over the last few years, these have included:
Shakespeare study days at The Globe Theatre
'A Christmas Carol in context'
'The Lion, the Witch and the Wardrobe'
'Breaking Glass' by Arthur Miller
'Hamlet'
'The Winter's Tale' at Stratford upon Avon
'Much Ado About Nothing'
'Blood Brothers'
'As You Like It'
We have also been involved in a joint poetry initiative with North London Collegiate School in Edgware to promote independent working and thinking.