MiCommunity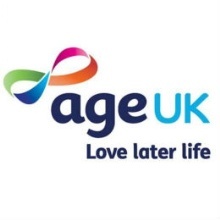 A massive well done to the Year 11, 12 and 13 students who helped to make the MiCommunity programme run so well this year.
The ageUk programme has always been successful, however, this year was the most successful yet, with a record 16 elderly learners in one session and all of us struggling to fit into the computer room.
Rebekah Quixano Henriques said:
"A group of elderly members of the local community have been coming to QE every Wednesday after school, for the past 8 weeks, in name of a project run by Age UK called 'MiCommunity'. Sixth form students have been assisting them to improve their knowledge of and ability to access digital technology. This project allowed a better relationship between the generations to form and elderly people to understand the benefits of using gadgets for them in today's fast moving world of technology. This has meant teaching the community everything we know like the back of our hand. Creating emails, closing and downloading apps, uploading photos onto Facebook and making bar charts in Excel are just a few examples of the things that were taught over the 8 weeks. The girls hope the elderly participants will be able to use the new skills they learnt to make their everyday lives easier, more enjoyable.
The 8 week course of sessions finished this Wednesday but the girls and elderly participants enjoyed it so much that some girls even hold the hope of starting up a new group that does something similar. A huge thank you is due to Miss Berman for always bringing biscuits and chocolates to the sessions and organising this worth-while project with Age UK, helping 'MiCommunity'."