We are Liars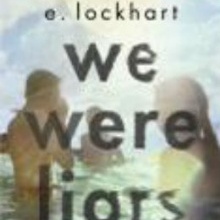 We are delighted to report that our Year 7 student Ella's review was selected by the Guardian for their 'Young Critics Award' recently.
She chose to write about 'We Were Liars' by E.Lockhart. It was an amazing achievement to be selected in this national competition.
We Were Liars reviewed by Ella Harrison Coggins
We Were Liars is told by a girl, Cadence who lives on the family island with her grandparents and cousins. The older children bond, Cadence being drawn to her cousin Johnny's step-brother Gat.
The writer's powerful, probing and beautiful descriptions of each cousin do not give a literal picture of them, but characterises them with metaphors: "Mirren, she is sugar, curiosity and rain". This makes the reader feel emotionally connected to them and creates powerful empathy.
The beauty, the gloom, the passion hooks the reader from page 1. The plot consisting of Cadence's quarrelling aunts, her over-protective mother and mysterious clues, joins at the end, when Cadence finally pieces together the tragedy. This is a sharp twist which yanks the reader to the edge of their seat and holds them there, shocked, thrilled.
As well as being unsettling and atmospheric, there is an intriguing link between Cadence's name - meaning a fall in pitch, the end of a musical phrase - and the downhill tragic events. If you enjoy, dramatic, involving thought-provoking books, I guarantee this is the book for you. It will keep you thinking and leave you gasping for breath.
Stop Press from Mrs Webster
Congratulations to Ella! We are very proud of her! What is more, the author's publishers are arranging for Ella to interview E Lockhart when she visits QE next week and we hope that Ella's interview might also be published. What a star!