Drama Department Visit The Old Vic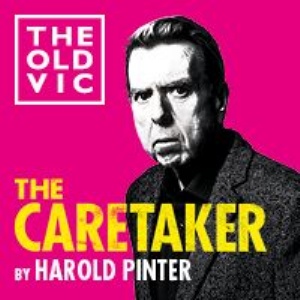 On Thursday 5th May a group of Year 13,12 and 11 Drama Students were fortunate enough to attend a performance of The Caretaker by Harold Pinter at the Old Vic.
The production has received rave reviews and features astonishing performances by the three strong cast of Timothy Spall, Daniel Mays and George Mackay.
Afterwards, our students participated in a two hour workshop held back at QE and lead by the Old Vic theatre education staff. This enabled the students to access what is a strange and difficult play and to explore the same rehearsal techniques that the director had used with the cast. It was a very good opportunity to understand how characterisation had been developed and to explore the meaning and delivery of the language used within the play. During the session, our students were also able to create their own, original work in response to what they had learned during the day.
It is a testament to the focus and commitment of our students that the visitors running the workshop commented so favourably on how the girls approached the tasks with such enthusiasm and engagement. Indeed, they were very impressed by not just the attitude of those who participated but the standard of work produced commenting that this was one of the most enjoyable workshops that they had run.
The workshop and theatre visit are the last of a series of events that have run throughout the year as part of the Drama Department's involvement in the Old Vic / New Voices scheme. Previously the girls have worked on and seen:
'Future Conditional' starring Rob Brydon
'The Lorax ' (Old Vic Christmas Production)
'The Master Builder' starring Ralph Fiennes
And last year, amongst others, ' Electra' starring Kristin Scott Thomas and Kevin Spacey's one man show 'Clarence Darrow'