Year 9 "Inspiring Women" event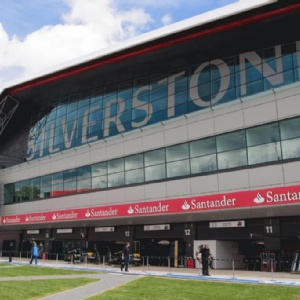 We were invited to participate in the UK Automotive 30% Club Inspiring Women event which was held on Tuesday 24th May 2016 at the Silverstone Race Track. The event was organised by a number of managing directors and CEOs from organisations connected with the automotive industry who seek to close the gender gap in the industry. Below is some feedback from two students who attended the event.
"On Tuesday 24th May, ten girls from Year 9 were lucky enough to go to the Silverstone Race Track to listen to talks from women who work in the automotive industry. The day started with us working in groups of three, spending time talking to various women with different types of jobs in the industry. We were able to ask them any questions about their careers and what they do and we were surprised by the range of jobs that they did. After lunch we had two talks, one from Julia Muir from Gaia innovation and one from Helen Mutter from KIA. They talked about how they moved up to the positions of Managing Director and General Manager. They also talked to us about how we could gain high power positions in businesses, not necessarily just in the automotive industry. Overall this trip inspired us to consider working in industries which are traditionally male dominated as we wouldn't normally have thought about this. Everyone was very passionate about their careers and the fact that women can gain high profile roles."
Rachael Payne and Claudia Matthews 9JPR