Best ever examination results at GCSE and A-Level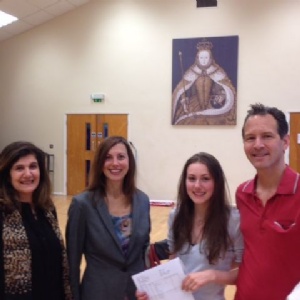 We are delighted to announce that our 2016 examination results were our best ever set of results at both GCSE and A-Level for students of all abilities and backgrounds.
At GCSE level, 81% of our students achieved 5A*-C grades including English and Mathematics and our results place us well above the national average and also above the Barnet average as well.
53% of our A-Level grades were A*-B grades, with one student, Rachel Berlingieri, gaining three A* grades at A-Level.
Our value added is very strong at GCSE and A-Level which tells us that students at Queen Elizabeth's Girls' School achieve better than expected results and results which are above the national averages.
For further details about our examination results, please click here.