Art study visit to the Natural History Museum, Tring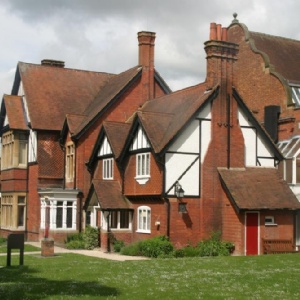 Our Year 10 Art students visited the Natural History Museum in Tring on 4th October 2016. Below is some feedback from two students.
"As we are studying natural forms, we got the opporunity to visit the Natural History Museum for the opportunity to draw many of the animals, insectsw and plants that had been preserved there. We filled up our sketch books with beautiful tonal sketches of many different creatures from polar bears to robins. All in all it was a fantastic visit which really improved our observational skills as well as helping us get a better idea of natural forms to help us in our GCSE Art projects."
Antigone Stockbridge, Year 10
"The visit was incredibly fun because we all go tot draw in whatever style we wished. This freeform made the visit really enjoyable and unique to some other school visits. Also, the museum itself was amazing, there were so many different animals to choose from; from fish to deer and even dogs! I am so thankful to the Art department for the experience."
Scarlett Schulz, Year 10