Record number of Year 10 students reach the finals of the 'Big Bang' competition 2017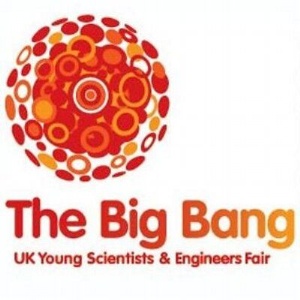 QUEEN ELIZABETH'S GIRLS' SCHOOL STUDENTS THROUGH TO UK FINAL OF THE BIG BANG COMPETITION
23 Year 10 students from Queen Elizabeth's Girl's in Barnet are through to the UK final of The Big Bang UK Young Scientists and Engineers Competition after wowing judges at the regional heats.
Year 10 Students Niamh Quinn, 14, Kirstie Harrison Dunne, 14, Sophie De Naeyer, 15, Zara Ahmadzai, 14, Muna Badiudeen, 15, Nima Nor, 14, Zahrah Khan, 14, Loraine Benedict, 14, Paris Baheer, 14, Scarlett Schulz, 14, Sophie Peerless, 14, Akua Asare, 15, Anna Mason, 14, Ana McKenna-Ochoa, 15, Anna Campiani, 15, Emily Siu, 15, Rebecca Rajapakse, 15, Rosalind Cross, 14, Olivia Smith, 14, Maricar Armodia, 14, Ilia Sediq, 14, Dilan Cekin, 14, Afia Antwi, 14 and Riona Mustafa, 14 impressed the judges with their studies into:
· Mars: Is it Possible?
· Hydro Electricity
· City Venture- The Future Of City Journeys
· Research into the different types of bionics
· Smart Materials, can they help medicine, transport and infrastructure in the future?
· The possibility of inserting solar panels on the moon to provide a green source of electricity on the Earth.​
· An app to help people contact each other without using the Internet after a natural disaster
They will go on to join over 200 other project teams from across the UK in the finals, which take place during The Big Bang UK Young Scientists & Engineers Fair at the Birmingham NEC, in mid March 2017.
The Big Bang Competition is an annual contest designed to recognise and reward young people's achievements in all areas of science, technology, engineering and maths (STEM), as well as helping them build skills and confidence in project-based work.
The competition is open to 11-18 year olds, and gives participants the chance to compete for top prizes such as international experiences worth over £50,000 and prestigious awards such as UK Young Scientist and UK Young Engineer of the Year.
Commenting on Niamh, Kirstie, Sophie, Zara, Muna, Nima, Zahrah, Loraine, Paris, Scarlett, Sophie, Akua, Anna, Ana, Emily, Rebecca, Rosalind, Olivia, Maricar, Ilia, Dilan, Afia and Riona's success, Paul Jackson, Chief Executive of EngineeringUK, which organises The Competition said:
"This year's entries to The Big Bang Competition highlight how talented the UK's young scientists and engineers are. It's easy to see why this project has secured a place at the national finals. We're now excited about seeing all the finalists come together at The Fair in March, where they will have the chance to impress the judges and inspire other young visitors."
"Congratulations to Niamh, Kirstie, Sophie, Zara, Muna, Nima, Zahrah, Loraine,Paris, Scarlett, Sophie, Akua, Anna, Ana, Emily, Rebecca, Rosalind, Olivia, Maricar, Ilia, Dilan, Afia, Riona and good luck for March."
Mr S Randhawa, from Queen Elizabeth's Girl's, said:
"Having the opportunity to put theory into practice has been great fun and has given the girls an idea of just how interesting a career in the sciences could be. The project has also helped the students develop technical skills and learn how to work well together as a team. To be through to the national final is the icing on the cake – the girls can't wait to show off their projects again and hope to come back from the UK finals in March with an award!"
For more information visit www.thebigbangfair.co.uk/competition
We wish all students the very best of luck at the finals!