"Stations of the future" competition winners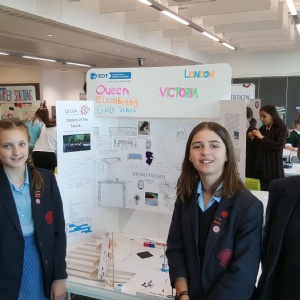 On the 18th of April, six students from Year 8 went to the University of Westminster, Marylebone Campus, to take part in a competition against 12 other schools from the London area. This STEM competition was coordinated by EDT and the event was sponsored by Network Rail. It was simply called 'Stations of the future' and students were invited to redesign an existing railway station, developing it to make it sustainable and safe, incorporating the latest and upcoming technologies.

For over 10 weeks, a group of students worked hard to create an architectural model, a presentation, and full report of their research, design ideas, final solution and testing. The competition was tough and there were many creative ideas but our team's hard work and original ideas paid off as they won the competition for their innovation and practical solution to problems at London Victoria.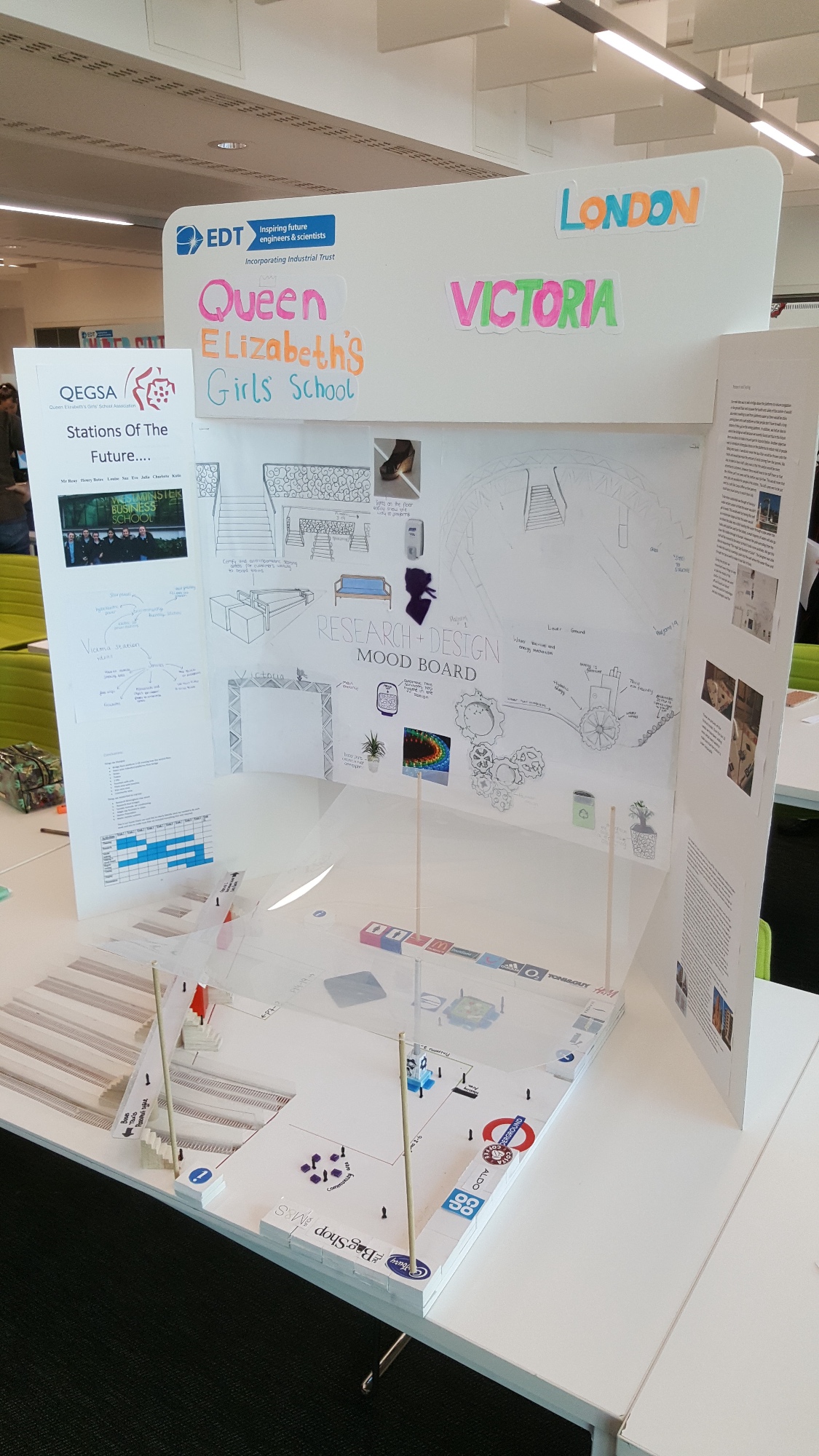 The award was presented by a very senior engineer from Network Rail who said that the reason the QEGS team won was because they listened very clearly to what the judging panel were looking for, but also had managed to design real solutions to real problems that Network Rail are trying to address with London Victoria. He also took photographs of the model as he was going to bring it to the table when discussing long term plans for London Victoria incorporating Crossrail 2, which the girls included in their design work.
The students were all awarded the EDT Bronze award and are submitting their report in order to qualify for a silver CREST award. Congratulations to: Louise Bett, Charlotte Lloyd Hallett, Eve Bonfield, Julia Piotrowicz, Saz Barzanji, and Katie Moule Bettell and thanks to Henry Bates of Network Rail for his role as team mentor.