Year 10 Business - Young Enterprise Event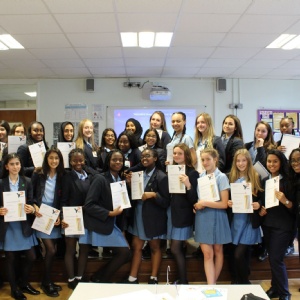 To aid their studies in GCSE Business, 30 Year 10 students worked with representatives from Young Enterprise during a special half day workshop session. Students participated in a number of engaging activities throughout the day in order to help them develop an entrepreneurial mindset as well as improve their employability skills. There were various activities, with talks on careers and employability skills. The final activity was an innovation challenge, in which students were tasked to develop and market a new product using only a wire clothing hanger. The task required a lot of creativity and team work, which all 5 teams displayed in abundance. There were some very unique uses of the clothing hanger and so judging the competition was tense! The winning team, known by their Business name SALFAR, comprised of Fiona Rrudhani, Sally Pankhurst, Rebecca Ansah, Arwa Kamoka, Liya Ali and Andrea Ghasemy Doost​. They successfully created and pitched a prototype shoe freshener called "Step Fresh" which is designed to freshen the smell of worn shoes whilst they are stored.​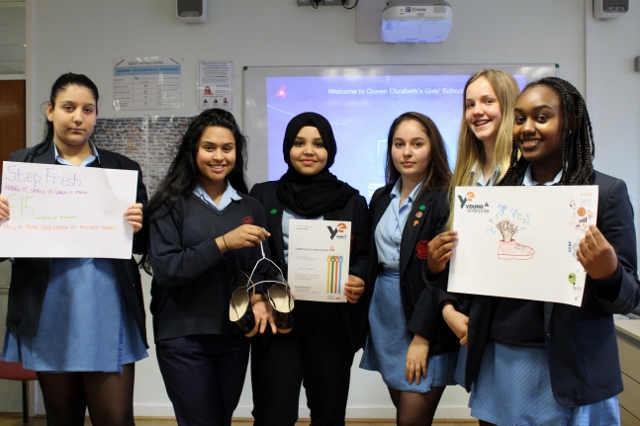 We would like to thank Young Enterprise for their time and we are looking forward to continuing to explore entrepreneurial skills as part of our current topic.
- Ms E Mujakperou, Head of Business