Year 10 Visit Natural History Museum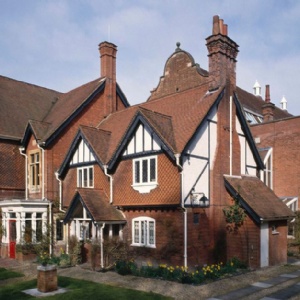 Our GCSE Art students have spent some time focusing on observational drawing as part of their course. Below is an account from two Year 10 students.
"As part of our GCSE course, our Art teachers arranged for us to travel by coach to the Natural History Museum located in a small village called Tring. Despite its size, the small building is packed with many interesting artefacts and animals that helped inspire us with the pieces we have been working on in class. There were four floors full to the brim with amazing and unique creatures which we used to create observed drawings of the animals that intrigued us the most as artists. Something that was particularly interesting was that there was a range of different types of the same species of animal which let us widen our area of work and experiment further. No one was left without anything to draw which is impressive given that there were over thirty of us!

It was a great visit overall as we had the freedom to really explore the exhibitions. The staff at the museum were kind and welcoming and the gift shop was also open (selling everything from gem stones to massive cuddly sloths!). We feel very motivated after our visit to the museum and we would all like to thank the Art department".
- Georgina Lawrence and Natasha Kadri 10RPE