Fine Art & Technology Exhibition 2018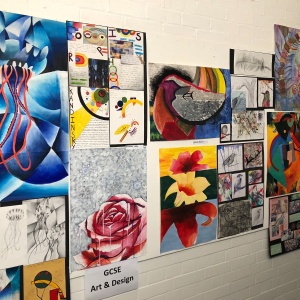 On Tuesday 3rd July, we held our annual exhibition of GCSE and A-Level student work. As always, the standard was incredibly high, showcasing hours of work and a great attention to detail.
Below is a small selection of what we had on show. Sadly, much of the work will soon be adorning the homes of the students who created each piece but thankfully the exhibits are available for our students to view for a few more days.