Celebration of Excellence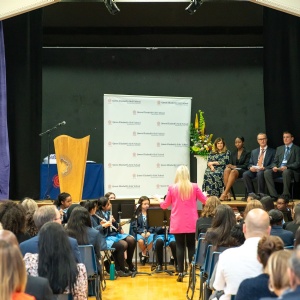 On Thursday 8 September, we were delighted to host the Celebration of Excellence event, at our school, to celebrate students whose achievements during 2021 and 2022 were recognised as prize worthy.
We were pleased to invite our guest speaker, Miss Hilda Wiredu, a past student, who gave an inspirational talk to our students. Over 85 prizes were awarded, and the event was well attended by the prize winners and their families.
Congratulations to all of our prize winners!