Foyle Young Poets of the Year Award, Year 9 Highly Commended entry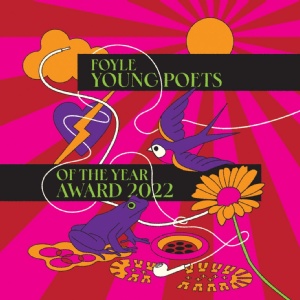 Over 13,500 poems were submitted for the international "Foyle Young Poets of the Year" competition, and we were thrilled to receive the news that Nerys in Year 9 was awarded a 'Highly Commended' prize. This represents an incredible achievement considering that there was such a high number of poems submitted from 100 countries.
Nerys commented:
"I would strongly encourage others to write and enjoy poetry as a form of creative work, an outpouring of emotion, or even to see the world in a different light. Through my love of poetry, I was motivated to independently research and enter this competition. I would like to urge others with a passion for creativity to enter this competition next year, or something similar in whatever form."
Nerys was invited to attend the awards ceremony and found it very inspiring, gaining the opportunity to listen to the winning entries and to receive advice from the Poet Laureate, Simon Armitage, amongst others.
Ahead of its publication in an online anthology next year, Nerys's poem can be read below.
Christmas


Blot out the arc of golden sky,
catches glimpses of overdressed men creasing her lapis-lazier ballroom
gown
Reducing it to crumpled receipts and overdue bills
Evict Mary Christ from her moth-eaten apartment, photograph Jesus
sucking feverishly at the uncut nipple amidst the media frenzy
Pornograph his naked mother onto a litmus paper mantel crust

Oh! Rocking lighthouse
Unstable as the white cliffs of Dover you mark the fine line between
Staying and going

Oh! Refugees on life rafts
Unstable as the white cliffs of diver
You mark the fine line between living and dying

Spy on the defenceless defending
Giving it all back to the heartbroken mother of an unborn son
Twisting the unfamiliarity of the squirming underbelly into warped
sextets

Flutter away into whimsy
My scarleteen butterfly