Holocaust Survivor Talk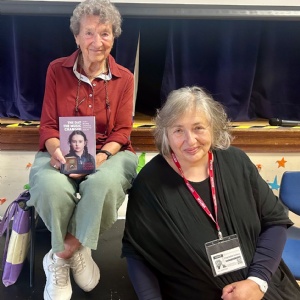 On Monday 3rd July, students from Year 9 and the Sixth Form had the privilege of listening to a Holocaust survivor named Hedi Argent. She explained the struggles and challenges she and her family faced and how she was fortunate to escape with her family from Vienna to England.
There were many messages and key themes but the one that really struck me was that bullying and hate often starts with small actions such as name calling. Despite the fact that we are all unique in our own way, and we are all human, we need to learn not to judge others. Hedi said that we should aim to spread kindness and do at least one good thing a day as that it can have a positive impact on someone else. This is something that really resonated with me and I will certainly take her advice.
As uncomfortable as the subject was, I enjoyed the opportunity to listen to Hedi and to ask questions about such an important time in our history.
- Era, Year 9