Year 7 Bertha Earth Residential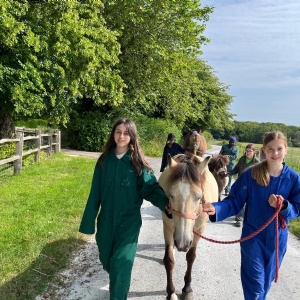 Bertha Earth is an environmental organisation which seeks to grow a network of diverse environment leaders who will bring about positive change. They seek to support young people to develop a range of leadership skills whilst educating them about the environment and sustainability.
As part of the 2022-23 programme, a group of Year 7 students have participated in a series of after school workshops, culminating in a residential retreat at Jamie's Farm to focus on the story of land, food, farming and fashion systems. During the residential activity at the end of June, our students farmed their own produce and learned about animal welfare and sustainability. A great deal of fun was had and the group are very much looking forward to continuing this important work next year.