Upper Courtyard Redevelopment July 2016
Following feedback from our students regarding outdoor spaces, we embarked upon identifying a suitable area where we could provide a shelter for students who wished to eat outside. We decided that the rose garden at the mural which celebrates 125 years of our school would be the perfect place for the sheltered area.
A very generous donation from the endowment fund of the schools of Queen Elizabeth I enabled us to fund this project and we are incredibly grateful for their support. Work commenced in late June and continued into July, with the first phase (the installation of the canopies) being due to complete on 4th July 2016. Further work to relandscape and resurface will take place thereafter with the redeveloped courtyard will be ready for September 2016.
If you would like to view the plans, please click on the link at the bottom of the page. Some images from various stages of the construction will be shared below - do check back for updates!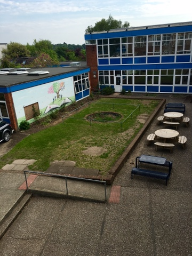 Before the redevelopment work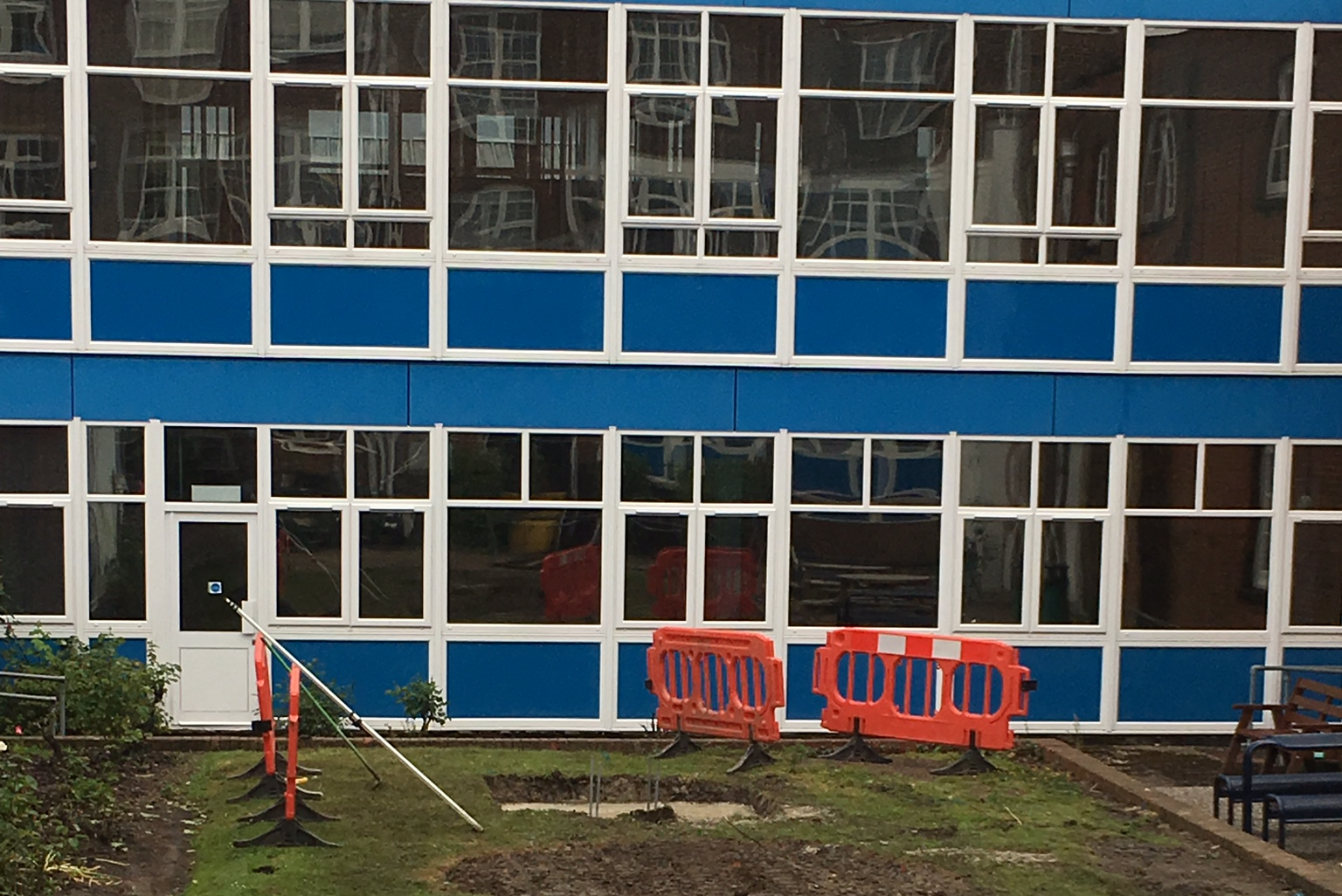 After the foundations have been dug out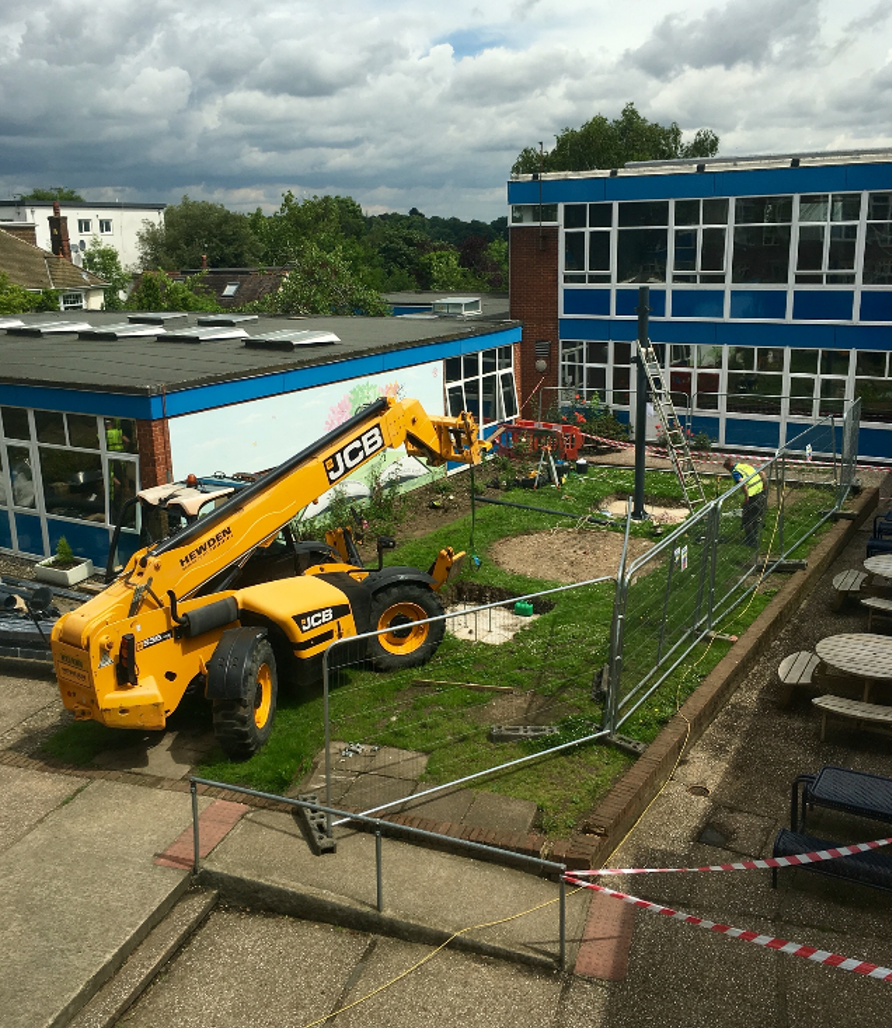 JCB arrives and the first supporting post begins to be installed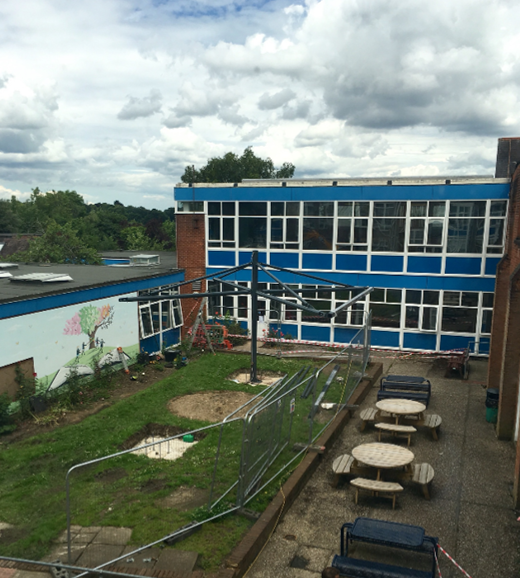 The structure has been completed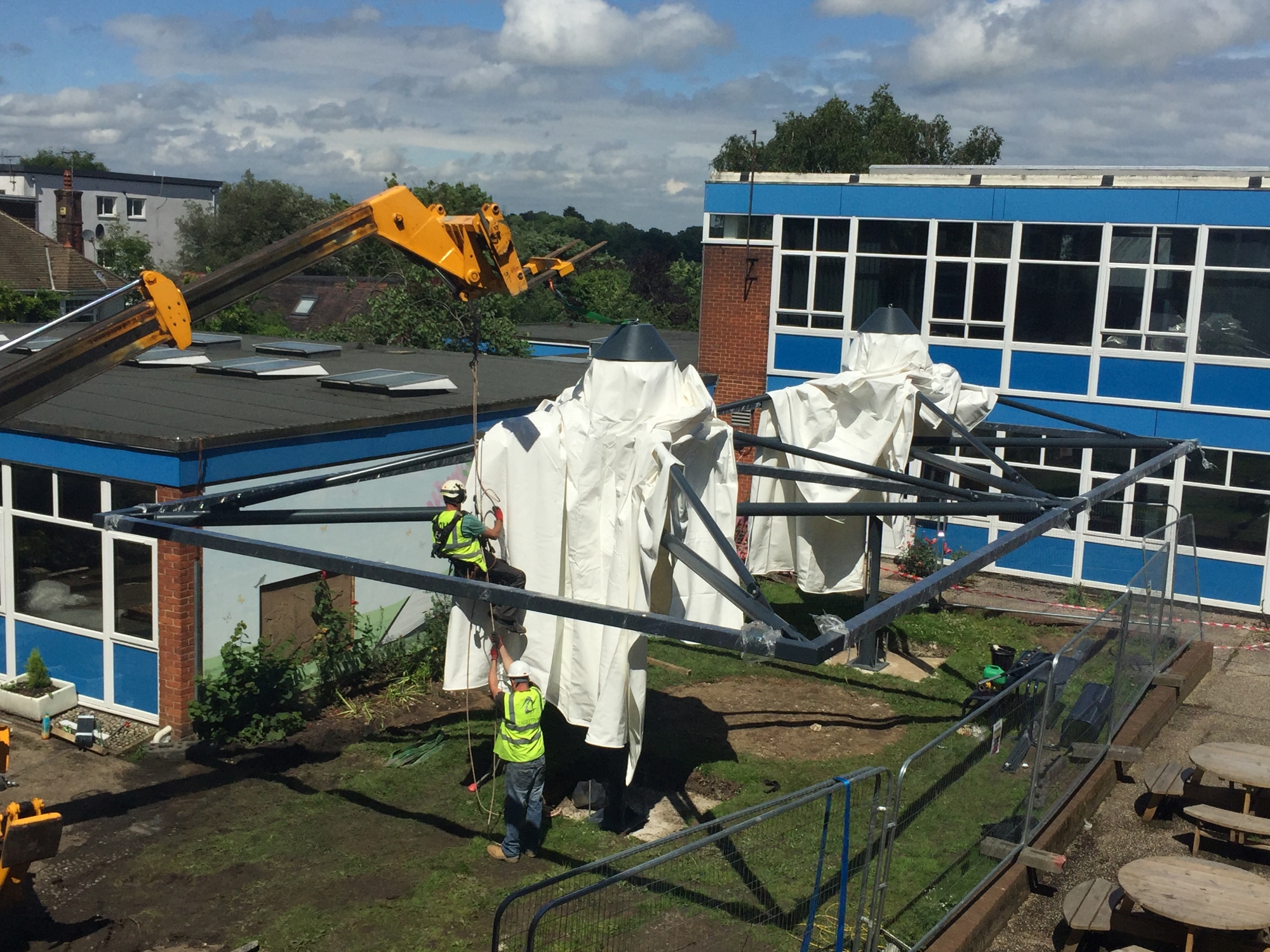 The canopies are lowered onto the posts